Migraine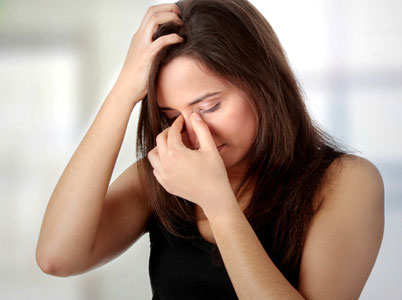 Disabling but not a life threatening disease.
Easy to diagnose but needs specialist's help in treatment.
Migraine is episodic disease with combination of Headache, neurological, gastro intestinal or autonomic features.
Headache is one of the features which need not always be present – So patient may consult eye specialist or gastroenterologist.
Classical Patient: One or both sided headache in temple and forehead, throbbing or pulsating, associated with nausea or vomiting,aversion to light & sound, which increases with bending / physical activity. It is relieved with vomiting & sleep.
Heterogeneous Disease – Patient wise & symptom wise. So treatment is individual oriented.
Is seen in children also.
Treatment:
It is a myth that there is no treatment.
Analgesics in emergency are not the only treatment during headache.
Avoid triggering factors.
Medication for immediate relief.
Medication for prevention of further attacks.
Consequences of untreated Migraine:
Increased irritability
Poor work efficiency
Relationship issues at home
Anxiety & /Depression
WHEN TO CONSULT A NEUROLOGIST
If attacks are frequent & / or are disabling affecting personal / professional life.